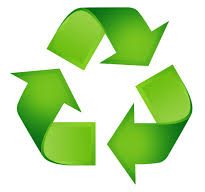 Recycling
Do you have old car, truck, motorcycle, or mower batteries that you don't know how to dispose of? You can drop them off here, and we'll recycle them for you.
We have crate wood FREE for the taking. Come into our showroom and well show you where it is. You will need a pickup truck or trailer, as the wood hasnt been broken down. You are welcome to bring your chainsaw or crowbar, if you want to break it down on-site.
We accept waste oil; however, the following rules apply. If the oil is contaminated, rendering it unsuitable for recycling, you will be asked to take it back.
Before dropping oil off, come into the showroom and leave your name, address, and phone number.
Containers must have a cap to keep water out.
No containers larger than 5 gallons. 5 gallon containers must be labeled for oil.
We do not accept oil stored in paint, pesticide, or other non-oil buckets.
Do NOT bring us oil mixed with water, radiator fluid, pesticides, rags, or other foreign materials in the container (a small amount of fuel is okay).
If dropping off in a container you want back, let us know. We label the container with your information and call when the container is emptied.