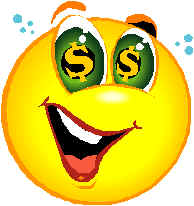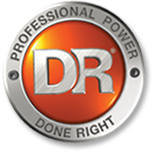 Inventory Specials
The items listed are either purchased under a special price from our vendor, stock that we want to clear out, or units that have been demoed. All are sold with the manufacturers warranty. They are sold on a first come, first serve basis; and are subject to availability. Financing is available; however, a fee may be charged by the lender. Fee is based on the amount financed and the finance program chosen.
DR Products Unlike when you order online, items sold by us are professionally assembled and backed by our company. If warranty repair is required, you get moved to the front of the line, as with all customers who purchase equipment from us.
Note: Because we honor any sale / promotional price that DR is offering, check the DR Power website for current pricing.
Echo EA-410 Earth/Ice Auger – $669. (Bit sold separately)
Briggs and Stratton portable generator closeout.
New 2000w inverter (can tandem) w/wheel kit – $929.
New 3500w w/wheel kit – $449.
Reconditioned 5500w w/o wheel kit – $519.
New 8000w w/wheel kit and elec start – $1,159.
New 10000w contractor w/wheel kit, E/S, load control – $1,989.