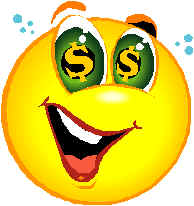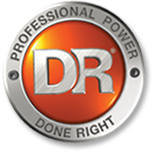 Inventory Specials
Items listed here are leftover stock from a previous year or units that have been demoed. All are sold with the full manufacturers warranty. These are sold on a first come, first serve basis; and are subject to availability. Financing is available; however, a fee may be charged by the lender. To locate any additional promotional discounts, click product lines link then go to that manufacturer's website. NOTE: We have many more brands and models in stock. Call us if you're looking for a specific model and we'll check our inventory.
DR Products Unlike when you order online, items sold by us are professionally assembled and backed by our company. If warranty repair is required, you get moved to the front of the line, as with all customers who purchase equipment from us.
Note: Because we honor whatever sale price that DR is offering, check the DR POWER website for current pricing on all other items.
DR K22 Electric Rapidfire Logsplitter w/table – $1,199.
DR K10 Electric Rapidfire Logsplitter – $459.
Encore Belt-drive Walk-behind MOWER – 32″ 14.5 Kaw – $2,495.
Encore Belt-drive Walk-behind MOWER – 36″ 14.5 Kaw – $2,599.
Shindaiwa 48oz Hand-held SPRAYER #SP1h – $19.99
Briggs and Stratton portable GENERATORs.
New 2000w inverter (can tandem) w/wheel kit – $929.
New 3500w w/wheel kit – $449.
Reconditioned 5500w w/o wheel kit – $519.
New 8000w w/wheel kit and elec start – $1,159.
New 10000w contractor w/wheel kit, E/S, load control – $1,989.